Applying to an on-campus or online MBA program can be overwhelming. Potential business students want to gain acceptance to a top MBA program that will prepare them for successful careers in business. However, many applicants wonder if they have what it takes and are good enough to get accepted to exclusive business schools.
Thankfully, we live in a time when some top-notch entities specialize in helping graduate students navigate MBA admissions. These organizations employ MBA admissions consulting experts and offer time-tested programs to guide future MBA students through the MBA admissions process and help them create the most-solid possible application. Here are ten of the best MBA Admissions Consultants available to MBA applicants today.
Accepted is an MBA services business that offers some incredible resources. Its MBA/EMBA application package is comprehensive. It includes school choice evaluation, essay strategy, decision counseling, editing of all essays, letters of recommendation guidance, interview prep, waitlist support, resume critique, and final application review. Its admission consulting is set up as an hourly MBA admissions plan that answers all a student's questions about MBA admissions, including how to stand out above the rest, school selection, and overcoming low scores. Accepted's flat-rate plans and hourly packages will allow MBA candidates to work with consultants who help them brainstorm and polish their essays until they shine. Consultants review essays and check them for interest and readability. Hourly resume plans help students make a memorable first impression. This service is the perfect fit for business school applicants who have a LinkedIn profile or resume draft. The letters of recommendation service is a two-step approach in which MBA consulting experts review and critique recommendations before finalizing them. B-school students who have all their materials gathered but aren't ready to hit "Submit" can have Accepted experts review and critique their essays, resume, and short answer question responses to ensure their MBA application is 100% ready to turn in.
Scores of competitive applicants come to Admissionado with incredible profiles, stories, and potential. Often, when company representatives hear them describe what they believe are their best selling points, there is a vital misalignment with what they have communicated and what admissions committees are requesting. There is no guarantee that candidates with "the right stuff" will convey it well enough for adcoms to hear it and want it. Admissionado helps future MBA students make their case convincing and legible so that their future success feels enticing and bankable. This is what the top MBA programs around the nation want: future success. Understanding which traits to emphasize and how to sell them is precisely what makes Admissionado's approach to MBA admissions consulting one of the best in the United States.

Its team of MBA admissions consultants improves a potential b-school student's chances of acceptance. The admissions aid currently advertises a 98% client success rate. Since it understands what motivates admissions committees, it helps bring their most salient virtues to the gatekeepers' attention. Admissionado helps candidates connect their past achievements to their future goals in a way that brings out their superpowers and the absolute best version of who they are.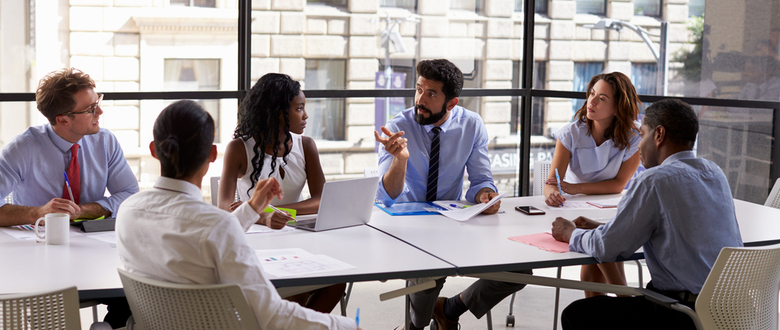 MBA Prep School clients beat the MBA admissions odds annually because the firm has assembled a team of the top MBA admissions consultants in the industry. It will help b-school candidates develop their application strategy and story to create MBA applications that generate admission interview invitations and acceptance letters from the nation's top business schools. MBA Prep school's admissions consulting services are designed to strengthen future MBA students' candidacy in all the critical areas that MBA admissions officers prioritize. Customers using this service partner with MBA application experts to perfect their MBA essays, résumé, admissions interview approach, and recommendation letters. It is no secret that business schools in universities like Wharton, Stanford, Harvard, and other top MBA programs are searching for the best and brightest worldwide. MBA Prep School admissions consultants are in the business of identifying the exact things that will set their clients' MBA applications apart from other candidates. From there, they take future business students through a proven program that will make them the most substantial MBA candidates they can be. Each application season, over eight out of ten clients (including those without perfect test scores and grades) are accepted into one or more of their top-choice business schools.
Leaders at mbaMission understand that business school candidates have many questions as they prepare to apply to their target business programs. What are their chances of being admitted? How can they differentiate themselves from so many other applicants? What is the best way to showcase their accomplishments or mitigate their weaknesses? These questions can start to find answers when clients take advantage of mbaMission's free 30-minute consultation with an expert from the Senior Consultant team. No matter where they are in the application process, this organization can provide future MBA students with actionable feedback that will help them improve their MBA applications. All clients need to provide some basic information about their candidacy, upload their resumes, and mbaMission will contact them within one business day to schedule a free half-hour consultation. Potential b-school students should consider their free consultation as an initial half-hour session with an admissions consultation expert. What is discussed during the session is ultimately up to the client—whether it is a profile evaluation to identify their strengths and weaknesses, school selection, reapplication strategies, or anything else entirely. Before the meeting, clients are encouraged to think about what they would like to get out of the conversation and come prepared to ask their most pressing questions. All consultants review the submitted resumes and profiles via mbaMission's site. This is a high-powered MBA application entity.
The MBA admissions experts at Personal MBA Coach have been helping their clients gain acceptance into the nation's top programs for nearly 15 years. Personal MBA Coach currently boasts a 96% success rate and over 2020 saw over $6.5M in scholarships awarded to its clients. This entity was established by a Wharton MBA and MIT Sloan graduate who currently sits as a member of the Association of International Graduate Admissions Consultants Board of Directors. The MBA Admissions Consulting team includes former M7 admissions directors, industry-leading tutors, and former M7 interviewers. Personal MBA Coach's team has helped hundreds of applicants worldwide get into their dream schools for over twelve years. MBA candidates needing help developing their profiles and selecting schools and those who have already drafted their MBA application essays will discover that this proprietary approach and insider knowledge will help them transform their applications. Clients work one-on-one with experts to cover all aspects of MBA application processes from start to finish, including early planning, school selection, GMAT/GRE/EA tutoring, application strategy, essay editing, and mock interviews.
What types of students can benefit from services provided by Stacy Blackman Consulting? Ivy League grads are keenly aware that when considering MBA admissions, there are no guarantees. Applicants who face challenges such as failed classes, lay-offs, suspensions, or low numbers. Anyone who hopes to get into business school knows that hope alone does not make dreams come true. Since the turn of the century, Stacy Blackman Consulting clients have received unparalleled acceptance invitations to and scholarships from all top business schools worldwide. In 2019 alone, SBC clients accepted over $4.5 million in scholarship offers.
Leaders at Stacy Blackman Consulting believe that who they are is as vital as what they do. Therefore, they exist as an elite team supported by constantly revised resources and relevant in-service training. Program designers are proud of their team and what they have accomplished. This MBA student aid process begins with accurately matching clients and consultants based on goals, histories, and needs. Some of its consultants have a sweet spot for non-traditional applicants, while others accomplish more with engineers. Just like its clients, Stacy Blackman consultants' backgrounds and perspectives are varied. All clients are matched with someone who believes in their candidacy and is excited to work with them. Before clients are paired, they can review bios and speak with potential consultants, so everyone feels 100% comfortable. Program leaders don't accept payment or initiate engagements until clients believe they have been paired with the perfect match.
Stratus Admissions Counseling is an elite admissions counseling firm committed to helping clients achieve their goal of going to business school, graduate school, or law school. Stratus has served thousands of clients from many countries with its unique team-based approach. Its time-tested program has helped young professionals gain admission into many top schools worldwide, including MIT, Harvard, Stanford, Yale, UPenn, Columbia, INSEAD, and many others. SAC's expert counselors include Harvard, MIT, Stanford, Columbia, and Duke graduates. Program leaders make up a dedicated team working together on all aspects of their clients' applications. They believe that every applicant deserves personalized care efficiently tailored and strategically developed to make their application stand out from the thousands of others worldwide. Before future b-school students begin working on their applications, they will discuss their profiles and plans with a Strategist, who will help them develop a personalized application strategy. Primary Counselors then look at the big picture of students' candidacy and work directly with them on everything from essay development to interview preparation to brainstorming. School-Specific Reviewers then ensure that essays project "fit," while Proofreaders check for grammar and punctuation issues before application submission. Stratus Admissions Counseling is a one-stop shop for business school candidates preparing for an MBA.
Many prospective business school students wonder if MBA admissions consultants are worth the time and effort. It's undeniable that getting accepted into an elite MBA program will set them apart from the competition in the post-graduate world when they are searching for their dream job. The most vital question is, what do they have to do to get into the program? Whether it's Wharton, the Harvard Business School, Columbia, Stanford GSB, or any other school/program, clear admissions require much more than healthy test scores and good grades. The application process can be complicated without the help of an MBA admissions consulting firm guiding candidates through building their profiles, identifying strengths and weaknesses, and preparing for interviews with admissions committees. Vantage Point's MBA admissions consulting services aim to give b-school candidates the competitive edge they need to succeed, and its numbers speak for themselves – Vantage Point clients have been accepted into top-ten MBA programs at three times the rate than the national average. At Vantage Point MBA, clients partner with the entity because the process works. Consultants only work with an average of four clients at a time, which is the lowest ratio in the industry. The Vantage Point passion is a simple one: program leaders personally invest in each person they work with, and they only work with a limited number of clients each year so that they can give them all of the time, attention, and guidance they need to be competitive.
Veritas Prep clients get the chance to assemble their dream team. Clients work with Head Consultants who have MBA admissions experience, School Specialists who have degrees from the nation's top business schools, and former admissions committee members who evaluate thousands of applications. Future business school students get the chance to build their plan and stand out as a Head Consultant evaluates their application profiles and works with them to develop an admissions strategy that highlights their strengths and compensates for shortcomings. Veritas Prep calls this a client's MBA Game Plan. Program leaders don't count hours. All Head Consultants and School Specialists guide clients through school selection, essays, and all application components. At the end of this program, a member of the Ultimate Admissions Committee reviews everything before MBA students click "Submit."
Action Plans
Before students land on one or more MBA admissions consultants, it's vital to consider what services these entities offer. Here are three action plans to make when considering a consultant program:
Find a Program that Employs Experienced Consultants
Look for a program that has a staff featuring admissions experts who have a background in higher education. Counselors who have worked for admissions offices at top-ranked MBA programs would be a step in the right direction.
Find an MBA Admissions Consultant that offers Personalized Assistance
You will want an entity that matches you with experts who understand your situation and has worked with applicants with similar academic and professional backgrounds.
Find a Program That can Report Proven MBA Admission Results
The best MBA admissions consultants can tell you how many clients go onto the business schools of their choice annually. Look for a company that helps applicants gain admissions to schools like Wharton, Harvard, Stanford, and other elite schools.
Finding an MBA admissions consultant worth their salt has never been easier with the top companies offering online services. Make it a point to research and company these organizations, and you will find a quality service.