For working professionals seeking an opportunity to advance their careers and build their toolbox, an online MBA program is an excellent alternative to traditional MBA programs. And there are several North Carolina Online MBA hidden gems for prospective online MBA to consider.
North Carolina offers a strong economy, ranking seventh in the country in terms of fiscal stability and seventh when it comes to higher education, according to U.S. News & World Report. These factors combined make pursuing a North Carolina Online MBA program a choice that could lead to excellent career options.
An online MBA can build your toolbox and help you land a new role, clarify and hone your skills, be promoted, or earn additional compensation. And with the flexibility that online classes provide, online MBA programs are a great solution for those balancing busy lives and careers.
Why Get an Online MBA in North Carolina?
Aside from the convenience of enrolling in a program where you live, there are many positive factors to consider when it comes to enrolling in a North Carolina Online MBA program.
North Carolina is home to 13 Fortune 500 companies, including Lowes, Bank of America, Honeywell International, Labcorp, and Hanes, not to mention a plethora that falls in the top 1000. Pursuing a North Carolina online MBA degree further opens students up to opportunities within these and other North Carolina employers through internships, capstone and consulting projects, and eventual employment.
What to expect from North Carolina Online MBA programs
North Carolina online MBA programs can typically be completed in one to two years. However, most give students up to five to seven years to earn their degrees. This gives students, especially those working throughout their online MBA program, the needed flexibility to balance work, school, and life commitments.
For increased flexibility, many North Carolina online MBA programs offer fully online courses as well as asynchronous coursework. Though for those who prefer more structure or touch-points with faculty and classmates, others have various levels of on-campus attendance or synchronous classes which meet in real-time.
Many North Carolina online MBA programs require 36 credits on average. These credits include a vast array of concentrations, specializations, and even standalone certificates to support students in further building their business toolboxes. Some common areas of focus include
data analytics,
entrepreneurship,
finance,
healthcare management,
marketing,
project management, and
supply chain management.
And the concentration opportunities go on and on.
Admissions
While it has been common practice for online MBA programs to require GRE or GMAT scores for prospective students, more and more North Carolina online MBA programs are waiving these scores for students who meet either a minimum undergraduate GPA or have several years of working experience. Still, other schools are starting to waive the requirement of standardized test scores entirely. For those programs that do require the GMAT, a score of 400 to 450 is typical. And for the GRE, at least a 149 on both the verbal and quantitative sections is needed to be admitted.
While some North Carolina online MBA programs are aimed at newly graduated professionals, most are aimed at working professionals with at least two to three years of experience. Students looking to pursue accelerated or shorter North Carolina online MBA programs will need to ensure they have completed the necessary prerequisite coursework, which is often covered by undergraduate business courses.
In addition, students often need at least a 2.7 undergraduate GPA and a bachelor's degree from an accredited institution to be admitted to a North Carolina online MBA program.
How much do Online MBA programs cost in North Carolina?
There are a number of factors that go into the cost of tuition for North Carolina online MBA programs. Public colleges and universities tend to be more affordable than private schools for North Carolina residents. For out-of-state students, both options can carry a hefty price tag.
Additionally, it is necessary to consider if an online MBA program will require any on-campus residencies or international travel. Also, what is needed in terms of supplies should be considered, as these impact the program's overall cost. Typically, it would be more affordable for a North Carolina resident to attend an online MBA program in North Carolina as opposed to choosing an out-of-state option for the above reasons.
It is good to consider that it may be possible for those with an undergraduate degree in business to further lower the tuition for an online MBA program by transferring those credits, which typically can be done for foundational courses. This also can shorten the overall time of the MBA program, which saves students further, both financially and in time.
Financial aid is available through federal grants or lower-interest loans, which students can apply for through a FAFSA application, the same as for undergraduate financial aid. It is also worth noting that often employers will pay for part or all of an employee's online MBA program, and there are oftentimes scholarships or fellowships available as well from a variety of sources.
What jobs can North Carolina Online MBA programs get you?
Employees with MBAs are in demand as the degree proves a level of advanced expertise management in their chosen business field. Having an MBA also helps land higher salaries and, often, more upward momentum in terms of career growth.
North Carolina has overall job growth at 1.9 percent, according to U.S. News & World Report. This is compared to 1.4 percent, which is the national average. This stronger-than-average job growth means that North Carolina online MBA students have more abundant opportunities upon graduating.
Regarding the types of jobs, common positions for MBAs include
accountants,
consultants,
financial managers,
healthcare administrators,
IT managers,
marketing managers, and
supply chain managers.
Still, these are just the tip of the iceberg. All industries need professionals with advanced business acumen in a variety of areas, and the skills earned in an online MBA program can be applied to many career tracks.
North Carolina Online MBA Hidden Gems
When you are looking for the right program, some of the things you need to consider are prestige, curriculum, format, cost, and accreditation. We found a group of programs that we consider hidden gems. They are accredited, regionally and with a business accreditation, and are worth looking into.
The Walker College of Business at Appalachian State University in Boone, North Carolina, offers a 36-credit Online MBA program. Students can earn their MBA degree in two years by taking a part-time course load of two courses per semester year-round, though. For those who wish it, a slower pace is also an option. App State's Online MBA program offers the same high-quality curriculum as the on-campus MBA program, with both synchronous and asynchronous classes. To give working professionals the necessary flexibility, synchronous courses meet in the evenings. App State's Online MBA offers a concentration in Interdisciplinary Business for those interested.
In Buies Creek, Campbell University's Lundy-Fetterman School of Business offers a 100 percent Online MBA program. This is a self-paced program with online courses offered asynchronously. Because of the self-paced format, students can earn their MBA degrees in 12 to 60 months upon completion of the required 37 credits. Students need to take two courses each term to earn their MBA degree in just one year. Campbell offers elective focus areas for online students in Accounting, Healthcare Management, Leadership & Management, and Marketing. Incoming students are expected to have two years of work experience after earning their bachelor's degree.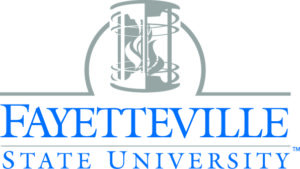 Fayetteville State University offers its MBA@FayState online program through the Broadwell College of Business and Economics. Classes are available live and recorded for flexibility. FSU will also work with active members of the military so they can continue the program during their deployment. Most students take two classes each semester and earn their degrees in 24 months, though they can do so in just 12 months or take as much as 72 months.
This program has a minimum of 36 required credits, with 27 core credits and an additional nine to 12 elective credits that can be applied to one of 12 concentrations:
Business Intelligence and Data Analytics
Health Informatics
Digital Enterprise and Cloud Management
Entrepreneurship, Finance
Healthcare Management
International Business
Management
Marketing
Project Management
General Business
Supply Chain Management
There are also eight graduate certificates available in
Business Intelligence and Data Analytics
Digital Enterprise and Cloud Management
ERP Management (SAP)
Health Informatics, Healthcare Management
Project Management
Business
Cybersecurity
Gardner-Webb University offers a speedy 10-month MBA program. Run through the Godbold College of Business, this fully online MBA program is 30 credits earned through the following 10 courses:
Business Law and Ethics
Entrepreneurial Management
International Business
Managerial Accounting
Managerial Economics
Managerial Finance
Marketing Management
Organizational Behavior
Production Research and Operations Management
Strategic Management
Gardner-Webb University keeps class sizes small with a 13:1 student-faculty ratio, allowing for a higher level of individualized attention.
Designed for working professionals, the Charles M. Snipes School of Business and Economics at Lenoir-Rhyne University offers a 36-credit MBA program that students can take either on campus or online with synchronous classes. Students can enroll either full-time or part-time, depending on their needs. For those students with a full-time course load, it is possible to finish the program in just four semesters.
Twelve-credit specializations are available in
accounting,
business analytics and information technology,
entrepreneurship,
executive management,
global business,
healthcare administration,
innovation and change management, and
social impact.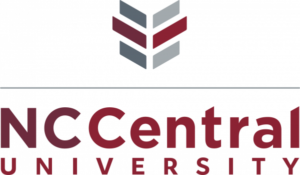 The Online MBA program at North Carolina Central University's School of Business is an 18- to 24-month program that students can work through at their own pace. This program requires 24 credits of core coursework and an additional 12 credits towards one of five concentrations offered in Data Analytics, Hospitality and Tourism, Marketing, Real Estate, and Wealth Management. North Carolina Central University's Online MBA program is designed for students with at least five years of work experience.
At Pfeiffer University, the MBA program offers its courses in an online format, which is excellent for working professionals. Offered by the Department of Business, this program requires 36 credits and can be completed in two years. Pfeiffer University's MBA has three areas of focus: Human Resource Management, International Business, and Leadership.
The FLexible MBA program at Queens University of Charlotte offers students the flexibility of pursuing their MBA degree online, in person, or in a hybrid format. Run by the McColl School of Business, the Flexible MBA is a 36-credit program with eight core courses. They offer concentrations in
Cybersecurity Management,
Finance,
Global Business Management,
Healthcare Management,
Leadership and Change, and
Executive Coaching.
The concentrations allow students to customize the program to meet their particular career goals. For those interested, there is an international travel option for MBA students, as well as mentorship and executive coaching opportunities. Unlike many programs, Queens University the McColl School of Business does not require GRE or GMAT scores to apply, and neither is there any application fee.
The Online MBA at the University of North Carolina at Pembroke is an entirely online program. In this 36-credit program, students can earn their online MBA degree in as little as 12 months when enrolled full-time. Students can add a concentration to this program, which the School of Business runs. Concentrations include Supply Chain Management, Finance, Financial Services, Healthcare Administration, Business Analytics, and Forensic Accounting. Adding a concentration does not change the required credits to earn an MBA degree.
For those students who enter the program with at least a 3.0 undergraduate GPA or a master's degree, the GRE/GMAT requirement is waived.
The School of Business at Wake Forest University offers a 100% online MBA program with concentrations available in Business Analytics, Finance, and Strategy and Leadership. Courses are a combination of asynchronous discussion boards moderated by faculty and synchronous video sessions.
Students can earn their MBA degrees in just over two years. Classes are in manageable seven-week semesters. This is a 45-credit program, with 36 credits fulfilled by core courses and the remaining nine from either one of the three concentrations or electives. To be considered, prospective students must be fully employed, and preference is given to those with at least two years of postgraduate working experience.
A North Carolina Online MBA For Everyone
North Carolina offers a variety of online MBA programs. These programs offer flexibility in terms of course delivery, lending themselves well to working professionals in particular. And they offer a whole slew of areas of focus, allowing students to build their particular toolbox that most benefits their interests and careers.
Related Resources:
Guide to Online MBA
Highest Paying Online MBA Specializations
Top Reasons to get an Online MBA