Texas Online MBA programs offer a unique opportunity to earn an MBA degree without having to relocate. There are several hidden gems in the Texas Online MBA landscape that can help you get ahead in your career. These programs offer a great combination of quality education, affordability, and flexibility. You can learn from experienced faculty members and benefit from the diverse student body. Moreover, you will gain access to industry-leading resources such as online libraries and career services. With so many advantages, it's no wonder why Texas Online MBA programs are becoming increasingly popular among students looking for an advanced degree.
Why should I get a Texas online MBA?
In Texas, everything's bigger and better, including expanded opportunities in the job market. Texas is the second most populous state in the country. Due to the population, Texas offers a robust economy with a promising job market. Texas offers a relatively low cost of living. Tuition rates for online MBA programs are also affordable.
Texas has the ninth largest economy worldwide, consisting of 53 Fortune 500 companies and 3.1 million small businesses. The workforce consists of 14.5 million talented individuals. Professionals can earn an MBA virtually to be competitive in the business industry. MBA programs constantly revamp their curriculum to stay ahead of industry trends. Students also have access to internships in a wide array of business arenas.
Many positions await MBA students upon graduation. Texas is also a great state to launch a new business, with plenty of customer prospects. Texas is currently recognized by WalletHub as the 3rd "Best State to Start a Business."
What should I expect from a Texas Online MBA?
The Texas Higher Education Coordinating Board ensures online MBA programs are industry aligned. Students receive real-world workforce skills that prepare them for C-suite positions. Career services and networking events are vital components to helping students secure full-time employment and advance within their fields. Businesses also offer students opportunities to complete consulting projects and field experiences to build resumes.
Online MBA programs offer flexibility. However, students should prepare for the difficulty level to be the same as on-campus programs. 24/7 online course access allows students to plan school around work and other commitments. The Texas online MBA hidden gems in this article hold AACSB accreditation, the highest standard in business.
These business schools are committed to delivering high-quality programs that produce global leaders. The length of programs, course offerings, and concentration options vary by program. With such an extensive list of online MBA programs to choose from, you should be able to find one that fits your needs.
Concentrations
Online MBA programs in Texas build students' business skills and increase their knowledge. Concentrations allow students to explore fields they'd like to pursue careers. Earning a specialization can be particularly beneficial for students interested in competitive industries. Looking at future career projections is a great way to select a concentration. MBA graduates will be ahead of their competition when applying for the most in-demand jobs. There are many options, so choose a business school that offers a concentration you are passionate about.
Common Concentration Options:
Accounting
Energy Management
Entrepreneurship
Finance
Management Information Systems
Marketing
Supply Chain Management
Learning Environment
The learning environment for online programs is constantly evolving to model today's modern workplaces. Students can expect to use technology in various ways to communicate and collaborate. They will also be exposed to an enriching curriculum through virtual simulations and digital journal articles. Many classes also follow a flipped format. This means students do most of their reading before online courses and come prepared for engaging discussions.
Admissions
Some Texas online MBA programs require work and leadership experience. However, many programs allow students from diverse backgrounds to join the program with prerequisites. An online application and official transcripts are a minimum requirement. Programs may also require supplemental documents. Documents may include GMAT test scores, an updated resume, or a personal statement outlining business goals. Online and in-person admissions events are hosted to answer questions by prospective students. Many online MBA programs offer many start dates per year.
What jobs can I get with a Texas online MBA?
Some of the world's leading corporations have chosen locations throughout Texas. Significant industries include advanced manufacturing, aviation, corporate services, energy, and petroleum refining. Forbes publishes an annual listing of America's Best Large Employers. A few Texas corporations that made the 2023 list include:
HEB.
Houston Methodist.
Keller Williams Realty.
This beloved Texas grocery store chain has been serving customers since 1905. HEB offers excellent opportunities for employees to work up the corporate ladder. Everyone's talents are recognized in an inclusive environment. Forbes ranked HEB among America's Best Employers for Diversity and Women in 2020. The corporate office is in San Antonio, but regional managers are needed statewide. Distribution centers are also located in multiple major cities. Opportunities include:
Supply chain operations managers,
Senior technical project managers, and
Managers of talent development.
The School of Retail Leadership is a program to prepare recent graduates to become assistant store directors.
Houston Methodist has already won many impressive accolades in 2023. Glassdoor recognized this hospital as a "Best Place to Work." Additionally, Houston Methodist made the Best Hospitals Honor Roll, published by U.S. News and World Report. Business professionals support the hospital's operation through various careers in:
Administration.
Communications.
Finance.
Human resources.
Marketing.
Professional growth is encouraged with tuition reimbursement through doctoral-level degrees. Of course, employees receive excellent medical benefits.
Other premier benefits include:
Retirement savings plans,
State-of-the-art fitness facilities,
Scholarships for employees' children, and
Back-up child care coverage.
The headquarters for this innovative real estate firm is located in Austin. Agents work remotely statewide. Indeed ranks KW #1 Top Work-Life Balance Company.
Teams professionals can work on include:
Corporate event planning,
Creative and Communications, and
Technology and Innovation.
A few perks employees enjoy include:
Flexible hours,
Generous paid time off, and
Cultural events.
The Largest Companies in Texas
The impact of an MBA brand is stronger within the region of the college. Students in the Texas Online MBA hidden gems have many large Texas companies to choose from with multiple opportunities.
| | | |
| --- | --- | --- |
| Company | Location | Number of Employees |
| Pizza Hut | Plano, TX | 350,000 |
| AT&T | Dallas, TX | 230,000 |
| Keller Williams Realty | Austin, TX | 190,000 |
| Dell | Round Rock, TX | 165,000 |
| American Airlines | Fort Worth, TX | 133,700 |
Data from https://www.zippia.com/advice/largest-companies-in-texas/
There are many things to consider when researching Texas Online MBA programs. With the number of programs to consider, students might prioritize location, accreditation, prestige, cost, or schedule. If you are in research mode, take note of these Texas Online MBA hidden gems that everyone should know about.
Midwestern State University delivers a convenient online MBA through the Dillard College of Business Administration. Two pathways are available for this dynamic MBA: Business Analytics or Business Administration. Business Analytics is STEM-approved. Additionally, students can select a concentration in either Accounting or Energy Management.
Professionals seeking advancement and career changers will enjoy this affordable MBA. Students with a non-business background must take a six-hour leveling online course. Faculty have extensive industry experience. They have worked for companies such as:
General Motors,
IBM, and
Procter & Gamble.
Midwestern is approximately two hours from Dallas, so graduates have many career opportunities.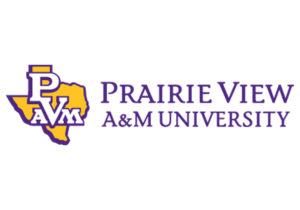 The College of Business at Prairie View A&M University offers MBA courses online and in the evenings. Evening courses are held at the PVAMU Northwest Houston Center. The 36-credit-hour curriculum allows students to choose three electives. Electives can be applied toward a concentration in:
Accounting.
Entrepreneurship.
Finance.
General Management.
Management Information Systems.
Most students enroll in two courses per semester and graduate in about two years. Optional study-abroad trips are offered through the Center for International Business Education. International excursions can be an excellent way for students to apply the theories they've learned in classes and make new contacts.

Southern Methodist University's Cox School of Business offers a prestigious MBA. This program is designed for professionals with at least three years of experience. Classes for this 52-credit-hour program meet live on weekday evenings. Some optional Saturday sessions are available for additional professional development. Students will also participate in two four-day immersion experiences. During these immersions, they'll have the opportunity to solve real-world business challenges.
Leadership, business analytics, and experiential learning are woven throughout the program. Online elective choices include Digital Marketing Foundations, Technology Strategy, and Managing Your Career. All students are assigned a career coach to work with on creating a strategic career plan.
The Nelson Rusche College of Business at Stephen F. Austin can help students develop their careers through the online MBA. This 36-credit-hour accelerated program can be completed in as little as one year. Students can earn two professional certifications in Business Analytics and Organizational Leadership. Each of these certificates consists of four classes. MBA classes can be attended via Zoom or in person. Students have the flexibility to change modalities.
The Lumberjack Professional Network on LinkedIn provides an online community for virtual students. An annual College to Career Conference introduces students to leaders at large corporations such as:
Amazon.
Dell.
Lockheed Martin.
Southwest Airlines.
Texas A&M University-Texarkana's College of Business supports students through an online MBA. Diverse concentrations are offered in:
Energy Leadership,
Information Technology,
Management, and
Supply Chain Management.
Classes are created with input from industry experts. Community leaders frequently engage with students through lectures, class projects, and site visits. These experiences help students gain a better view of careers they can pursue upon graduation. Faculty are fully engaged in delivering high-quality education. All members serve on one of the following committees:
Strategic Planning,
Assurance of Learning, or
Curriculum.
The Professional MBA at Texas Christian University's Neeley School of Business combines online learning with immersion experiences. Students will form strong bonds with their classmates through four residency weekends. Residencies are filled with cutting-edge professional development sessions.
Extra in-person activities include competitions and special symposiums. Virtual opportunities include career fairs and professional webinars. A week-long international trip allows students to learn about the global economy. Destinations include Chile, China, India, and Italy.
All students are also assigned an executive career coach. This personal coach helps students discover their strengths through personal assessments. MBA graduates have a 97% career placement rate. The average TCU MBA post-graduation salary is $107,000.
Texas Southern University features a two-year online Executive MBA program. This career-changing EMBA is delivered through Jesse H. Jones School of Business. It is targeted at mid-career professionals. TSU is one of the nation's largest historically black universities.
Students can pursue the General Business or Energy Finance track. The MBA program strongly emphasizes research skills. The University's goal is to award $100 million in research awards over the next ten years. The campus' Houston metropolitan location provides countless internship and career opportunities. Graduates are prepared to enter management careers in:
Business operations.
Finance.
Marketing.
Supply chain management.
Marilyn Davies College of Business at the University of Houston-Downtown offers a part-time MBA. This program can be completed entirely online. Each course in the program can be taken virtually or in a hybrid format. Hybrid classes are offered on weekday evenings. Each session is eight weeks long. Students can pursue the two-year or three-year path to graduation.
Classes are team-taught. Students benefit from hearing many industry leaders' perspectives. Students are sure to find a concentration that aligns with their career goals with nine options. Options include:
Accounting.
Finance.
Human Resources Management.
International Business.
Investment Management.
Leadership.
Project Management and Process Improvement.
Sales Management and Business Development.
Supply Chain Management.
The University of Houston-Victoria's College of Business features a Strategic MBA. This MBA is offered in many convenient formats. The real-time structure includes virtual class meetings where students actively engage with their professors and classmates. Traditional online courses allow students to work independently on assignments at their pace. Students can also take evening courses at the Katy satellite campus. Concentration choices include:
Accounting.
Business Analytics.
Entrepreneurship.
Finance.
Human Resource Management.
Management.
Marketing.
Nonprofit Leadership.
Supply Chain Management.
Graduates are prepared for careers such as business analysts, management consultants, and supply chain managers. Alums are employed with JP Morgan Chase & Co., MD Anderson, and Phillips 66.
The University of St. Thomas' Cameron School of Business offers one of Houston's top online MBA programs. Full-time students can graduate in one year. Part-time students can earn this degree in two years.
Available concentrations include:
Accounting.
Economics.
Ethics.
Finance.
Free Enterprise and Entrepreneurship.
International Business.
Management Information Systems.
Marketing.
Students have networking opportunities with some of the city's most prominent business leaders. Alums also share their experience with current MBA students during the annual business symposium and career day. These successful alums hold positions such as:
Executive VP at Amegy Bank,
HR Director for Coca-Cola, and
CFO of the Texas Medical Center.
A Texas Online MBA for Everyone
Earning an online MBA will allow residents to take advantage of Texas' outstanding job market. These AACSB-accredited programs are highly respected and just what professionals need to advance into leadership roles.
Related Resources
How can an online MBA help entrepreneurs?
What is an Accelerated Online MBA?
How do I Improve My LinkedIn Profile?