Affordable HBCU Online MBA Programs are noteworthy. They sit at the crossroads of community, academic excellence, leadership, and accessibility. Historically Black Colleges and Universities, HBCUs, are a source of great pride and accomplishment. They shine for the African American community and the entire nation. The Higher Education Act of 1965 defines an HBCU is any historically black college or university established before 1964, whose primary mission was and is the education of black students. All HBCUs are accredited by a nationally recognized accrediting body or association. This is determined by the Secretary of Education as a reliable establishment on the caliber of education.
The Best Affordable Online HBCU MBA Programs
HBCUs offer many things. All kinds of business students can develop their skills, knowledge, and talents. This is regardless of their race or creed. They have a long history of breaking down accessibility barriers. They continue on that path in their online classes. Top HBCUs house some of the leading business schools in the nation. These institutions of higher learning train professionals. These students lead national and international organizations in the public and private business sectors. Here are the top ten affordable HBCU Online MBA Programs.
Methodology
To find the best and most affordable HBCU Online MBA programs, the top programs listed by Online MBA, MBA, and university ranking systems was where we started. We then identified which programs hail from Historically Black Colleges & Universities. This list was then ranked based upon each MBA's base tuition rate. These were collected from each college's website. Each program's Online MBA Coach Score is based on the MBA tuition and shows its affordability in relation to the others on this list.
1 | Fayetteville State University
Broadwell College of Business and Economics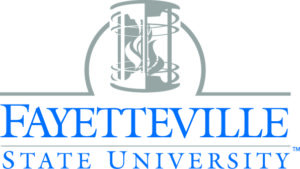 Fayetteville State University features the nation's most affordable HBCU online MBA program at the Broadwell College of Business and Economics. This distance education program offers a flexible, affordable way for active professionals to pursue their academic goals. With industry-leading software tools, fully recorded lectures, and live lectures, enrolled students stay connected to the award-winning business community at Fayetteville State University.
The core courses for the MBA consists of twenty-seven credit hours, followed by nine to twelve elective credit hours, which can go toward acquiring specialization in one of eleven areas offered by the business school. MBA@FayState concentrations are designed in line with the requirements of the industries for professionals in various fields. This best HBCU online Masters of Business Administration degree is perfect for working professionals wanting a broad knowledge of business, flexibility in choosing from a mix of online courses, or preparing for a doctorate. This stellar online MBA sits on top for a reason.
OMBA Coach Score: 98.75
2 | Prairie View A&M University
College of Business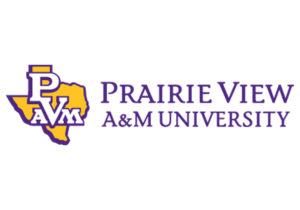 The Prairie View A&M University College of Business features one of the best Online HBCU MBA Programs. Program architects have designed this degree to provide the skills and knowledge needed to succeed in profit, not-for-profit, and government enterprises. The program integrates many business disciplines to provide the high-quality educational training required to assume a leadership role as an entrepreneur or manager. The AACSB accredits the online and evening MBA programs. This program is flexible.
Students can choose the evening MBA program with classes meeting in Houston at the PVAMU Northwest Houston Center or take courses online MBA and earn their MBA entirely through distance learning. Prairie View A&M's online MBA consistently ranks as an affordable degree among AACSB accredited business programs. All students enrolled in the PVAMU MBA program complete 36 graduate credit hours of course work, including nine core courses and three elective courses. This online MBA delivers in all the right ways.
OMBA Coach Score: 95.55
3 | North Carolina Central University
School of Business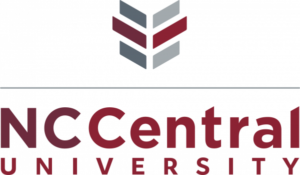 North Carolina Central University features an affordable HBCU online MBA through the School of Business. The business school offers a state-of-the-art graduate degree program from the comforts of a student's home, giving her access to a rigorous, AACSB-accredited curriculum designed to prepare tomorrow's international business leaders for immediate contribution. This program allows MBAs to specialize in their study by specializing in one of five areas — Wealth Management, Data Analytics, Marketing, Hospitality and Tourism, or Real Estate.
Distance learners can move through the program at their own pace. The program typically lasts between eighteen and twenty-four months. This online MBA is specifically designed for candidates with at least five years of work experience. Online MBA students must complete the twenty-four hours of general management core courses and twelve hours in their area of specialization. Courses include Managerial Accounting, Management Information Systems, Managerial Statistics, Productions and Systems Management, and Economic Analysis. Program designers of this online MBA have left nothing to chance in this top-three program.
OMBA Coach Score: 95.50
4 | Jackson State University
College of Business

One of the best Online HBCU MBA Programs is available at Jackson State University's College of Business. This excellent distance degree is designed to develop students in all functional areas of economics and business from an applications standpoint. Students can expect to be educated in business research methodology and be prepared for professional management positions. Jackson State's online MBA keeps working adults in mind. They know their students strive to earn a quality education while maintaining their professional and personal commitments.
A total of thirty to thirty-three graduate credit hours are required in the MBA. The program offers a curriculum like the traditional, on-campus MBA and delivers courses compatible with the conventional program. All classes are taught by current JSU College of Business faculty members. Like the traditional MBA program, the online MBA curriculum includes 30 credit hours of graduate business courses in business statistics, accounting, economics, finance, management, and marketing. This online MBA from Jackson State is an excellent program.
OMBA Coach Score: 92.52
5 | Alabama A&M University
College of Business and Public Affairs
Alabama A&M University's College of Business and Public Affairs offers an affordable MBA degree. Perfect for actively working professionals with years of experience, this interdisciplinary program in business is for graduate students wanting to advance their careers in leadership and management roles in their organizations. The AACSB-International accredits this online MBA offered through the College of Business and Public Affairs. It is a working adults-friendly program with options for on-campus and online students.
In this program, MBA students gain practical skills and knowledge through the business school's relevant business education in disciplines like Management, Accounting, Finance, and Marketing. The MBA core curriculum prepares students for future career advancement. Besides the business school's general MBA program, Human Resources Management (HR Management) and Logistics and Supply Chain Management (LSM) are the two concentration areas for students seeking intensive training. Students graduate with this online degree and go on to seek future employment opportunities related to these business administration areas. This excellent online MBA has got what it takes.
OMBA Coach Score: 92.45
6 | North Carolina A&T State University
Willie A. Deese College of Business and Economics
Sitting at the crossroads of affordability and excellence is the online HBCU MBA that is available at the Willie A. Deese College of Business and Economics at North Carolina A&T State University. Program leaders seek to build a class of MBA students who can collaborate as effective learners towards excellence in scholarship, research, creative expression, and creative expression. The Deese College is proud of its students' accomplishments. It remains committed to designing and offering a professional graduate business administration degree that serves them with a thorough understanding of business essentials like marketing, economics, accounting, finance, and management.
This degree includes an intensive study of one of four business concentrations, including Supply Chain Management, Accounting, General Management, and Human Resources Management. This MBA program is offered in-class and online. The program's goal is to graduate students who understand the technology and know-how to impact decision-making, knowledge sharing, and buy-in. There is a lot to applaud in this HBCU online MBA.
OMBA Coach Score: 91.98
7 | Delaware State University
College of Business

Delaware State University's College of Business offers a top affordable HBCU online MBA. This AACSB-accredited degree has been recognized as a member of The Princeton Review's "Best 295 Business Schools." The business school offers various concentrations to MBA students. They are designed to provide students with the business-management tools, skills, and expertise needed to become leaders in their industry.
This distance program provides students with industry-specific know-how through a core curriculum and diverse emphases taught by committed and passionate faculty members. It was crafted for busy professionals and aspiring managers coming from many backgrounds who want to advance their careers or acquire the skills and knowledge necessary to succeed as influencers in the new economy. MBA students learn to integrate and apply state-of-the-art organizational and business concepts and techniques in the many areas of organizational management. The program is offered at the convenient DSU @Wilmington location. The Delaware State Online MBA will accommodate full-time and part-time working professional students. Delaware State offers its MBA students an engaging program regardless of their career path.
OMBA Coach Score: 90.82
8 | Tennessee State University
College of Business

An affordable HBCU online MBA is currently available at Tennessee State University's College of Business. The business school's Accelerated Online MBA exists as a progressive graduate program perfect for adult learners. This innovative accelerated MBA degree offers students a shorter timeframe while achieving the same class hours and learning outcomes as Tennessee State's traditional MBA program. The accelerated Online option includes 36 credit hours completed in one calendar year leading to the General MBA.
Students in the MBA Accelerated Online Option can forge many valuable and meaningful lifetime business relationships as they work through the program in a cohort with a pre-determined schedule of courses. The program is 100% online. All MBA Accelerated Online course learning objectives and outcomes align with those taught in the traditional MBA program. The MBA Accelerated Option features eleven courses, or thirty-three credit hours, and one elective course with three credit hours. The TSU program is one of the best HBCU Online MBA programs around.
OMBA Coach Score: 89.70
9 | South Carolina State University
Department of Business Administration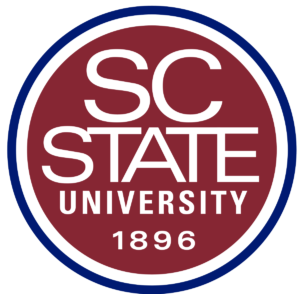 The Department of Business Administration at South Carolina State University provides one of the best Online HBCU MBA Programs. This distance degree empowers students to grow as successful leaders in today's rapidly evolving business environment. The respected faculty utilizes theories, technology in practical, real-world contexts, and case studies to enhance learning. Distance learners undergo a thorough preparation in advanced business practices in marketing, accounting, economics, finance, management, and international business.
All courses are delivered online to meet the needs of actively working professionals seeking personal growth and career advancement, with the convenience and flexibility of online learning. The AACSB-International accredits the SC State College of Business and Information Systems. MBA students can pursue the general MBA or a degree with concentrations in Healthcare Management, Agribusiness, and Entrepreneurship. Within each program option, students have the chance to augment their knowledge by adding elective courses. This online MBA from South Carolina State will aptly prepare business leaders.
OMBA Coach Score: 89.62
10 | Southern University and A&M College
College of Business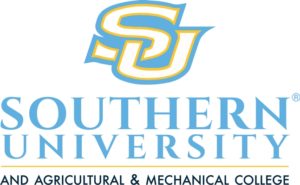 Southern University and A&M College's College of Business provides one of the nation's most affordable HBCU online MBA programs. Program designers understand that the MBA is the most prestigious and recognized professional degree globally. An online MBA from the Southern University College of Business fuses foundational business education with real-world application.
Enrolled students learn from award-winning faculty members through case studies, practical business projects, simulation programs, and the business school's Global Leadership Speaker Series. This series engages MBA students with renowned executive guest speakers. The AACSB-International accredits the 81-year-old College of Business. This quality distance program ranks as one of the best MBA programs in the state and nation. It is the only HBCU MBA in Louisiana. SU's online MBA is specially designed for working professionals aspiring to become national and international business leaders. The program's primary goal is to prepare influential business leaders who can run their businesses or work for major corporations. This degree checks all the boxes for effective business leaders.
OMBA Coach Score: 87.51
Historically Black Colleges & Universities
In 2013 the BLM (Black Lives Matter) movement gained footing. It shed light on issues within the black community. From food disparity, the school-to-prison pipeline, the marginalized educational system, and social justice. After George Floyd's death, many students and athletes have used their voices and taken action to influence change.
HBCUs are gaining popularity in the classroom and on the court. The effect is measurable. According to the National Student Clearinghouse Research Center, college enrollment declined about three percent last spring compared to the previous year. Morgan State University, an HBCU, received nearly 15,000 undergraduate applications in the same year, a new high and a 58.5 percent increase.
Here's a Q & A that might answer some of your questions before you enroll in a top HBCU Online MBA.
What is an HBCU?
The amended 1965 Higher Education Act defines an HBCU, Historically Black Colleges & Universities, as "…any historically black college or university that was founded before 1964, whose primary mission was, and continues to be, the education of black Americans, and that is accredited by a nationally recognized accrediting agency or association determined by the Secretary [of Education] to be a reliable authority as to the quality of training offered, or is, according to such an agency or association, making recommendations to the Secretary [of Education]."
HBCUs provide a chance for all students to develop their skills regardless of race. These institutions educate young people who work as entrepreneurs and in the public and private sectors both domestically and globally.
When did HBCUs gain popularity?
HBCUs prospered from the late 1800s through the late 1900s. They provided a haven for Black Americans who were barred from entering mainstream schools and universities by legislation and public policy. Most Black college students attended HBCUs before the desegregation of higher education in the 1950s and 1960s.
What is the significance of black colleges?
HBCUs contribute to closing the racial wealth divide. HBCUs awarded 26 percent of all bachelor's degrees to Black students in 2016. This accounted for only nine percent of four-year colleges. These colleges boost the earning potential of graduates by assisting Black students in obtaining a degree.
Are HBCUs more cost-effective?
HBCUs are often less expensive than other four-year private and public, nonprofit universities. Please be mindful that all HBCUs vary in the cost of tuition.
What is Online MBA program admissions like?
Admission to an Online MBA can sometimes be easier than admission to full-time on-campus graduate business programs. According to a 2020 report by the Graduate Management Admissions Council, median acceptance rates for full-time traditional MBA programs sits at 52% percent and 78% for professional MBA programs (including part-time and online programs).
Other Notable Top HBCU Universities
Howard University
Clark Atlanta University
Morgan State University
Texas Southern University
Action Plans
Like any other Online MBA program, you will need proper preparation to succeed. Take a look at the ranking list and see which schools and business degrees best fits your educational and career goals. Once you have picked a school, you need to prepare for the GRE or GMAT.
Many students are juggling work and family. So you need to see if graduate school fits your lifestyle. These decisions can be stressful. We always take time out for self-care when we are making these decisions.
Getting a degree from an HBCU is a rite of passage for some. Students want to continue on the path of an HBCU education from a bachelor's degree through graduate and doctoral levels. Grad school is expensive, and everyone wants to know where they can save a dime or two for higher education. There is pride and love in every university. There is something special about an HBCU education. We hope that this ranking was helpful. We hope to see you sporting your school's paraphernalia at homecoming. Good luck on your journey!
"You can go to school anyplace, but no school will love you and teach you to love yourself and know yourself like Hillman."
Whitley in a scene with Dwayne on choosing Hillman, Episode 12, Season 3, 1989-90 ("Here's to Old Friends," A Different World television series; the entire episode is available on Amazon Prime)
Though Hillman was a fictional HBCU, these sentiments are true for present-day "brick-and-mortar" HBCUs. In the quote above, Hillman can be easily replaced with the name of countless HBCUs!
Related Resources:
What are Accelerated Online MBA Programs?
Best Online Entrepreneurship MBA Programs