Are you looking for a career in project management? Have you considered increasing your knowledge and experience by earning an Online Project Management MBA? An Online MBA in Project Management can provide you with the tools you need to succeed and excel in your career while you continue to work. It can be a life changing part of your journey as a project management leader.
Online Project Management MBA Programs
Acquiring an Online Project Management MBA will help give context on how project management fits in with overall business functionality. It will provide an experience that holistically equips students with confidence, vital skills, a professional network, critical thinking abilities, problem-solving techniques, and personal relationships. Throughout this ranking guide to online Project Management MBA degrees, you will read about all aspects of this degree, some guidelines on choosing and applying for the right degree for you, and some steps to help you succeed in your journey.
Projects are everywhere. We all complete projects in our daily lives, whether small specific tasks or a major undertaking, both personally and professionally. You can easily say that we are all project managers in our personal lives, but not all of us are wired to manage projects and people in the professional world. If you are checking out this guide, you must have the inclination to become a top project manager. To better understand what this degree can offer, let's first look at what project management entails.
What is Project Management?
The evolving nature of work due to globalization, technological advances, and other factors means that work is increasingly organized around projects with teams brought together based on required skills for specific tasks. Project managers lead these projects. They intentionally ensure that a project team reaches its goals.
Project management involves utilizing specific skills, knowledge, tools, and techniques to produce and deliver value to consumers. The construction of a building, software development for an improved business process, the expansion of commerce into a new geographic market, and relief efforts following a natural disaster are all projects.
All projects are temporary efforts to create value through a specific service, product, or result. Every project begins and ends. They also include a team, budget, schedule, and a set of expectations the team works to meet. Project management has everything to do with change. Personnel changes, budget changes, and scope changes are all part of the job. Those most successful project managers find ways to stay ahead of change—not only within specific projects but throughout a career.
History of Project Management
Early 20th Century
Since the beginning of humanity, project management has always been in place, even since the construction of ancient marvels like the Great Wall of China and the Egyptian Pyramids. But, modern project management took its shape in the early twentieth century with the development of Gantt charts.
The 1950s
In the 1950s, project management technology began introducing the critical path method (CPM), the U.S. Navy's Program Evaluation Review Technique (PERT), and Lockheed's revolutionary Polaris Missile project.
The 1960s
By the 1960s, project management was generally based on Waterfall techniques. This technique proved itself by landing men on the moon and bringing them home safely.
Motivated by the need to meet the resource and scheduling issues associated with increasingly complex projects, a team of forward-thinking individuals from the engineering, pharmaceutical, telecommunications, and aerospace fields began implementing and standardizing the tools for a new profession. From these efforts, the Project Management Institute (PMI) was established in 1969.
The 1980s
The founder of Project Management Essentials, LLC, Alan Zucker, remembers that his career in project management started with very little to do with being considered a designated project manager. In the late 1980s, Zucker was known as the business analyst, the project manager, and the product owner. For Zucker, as for many other leaders in the field, project management was not a recognized career path.
The first PMI Certification test was administered to just over 40 people in 1986.
The 1990s to 2000s
Most project managers would think of the emergence of Agile methodology if asked about the most significant factors in project management that have changed over the past 30 years. As projects have become more complex, there is a greater need to be flexible within project management activities. With Agile, changes are expected within the confines of a road map or vision.
In his work, "The Project Manager's Guide to Mastering Agile," Chuck Cobb states that the way project management is done has gotten sophisticated, and we do larger and more complex projects with higher predictability in results. Yet, it is still based upon a conventional plan-driven approach to project management.
The 2010s to Present-Day
In recent years, advances in technology and computers have transformed project management by connecting people across traditional spans and breaking through logjams.
Computer-aided design has resulted in fewer errors while building better communication and integration among project members. Mobile communication and the internet broke distance as a barrier to coordinating projects. As teams spread out and communication became digital, humanity's role in a successful project became more evident.
Today, business is carried out within the Project Economy, where projects exist as the driving force behind how value is delivered, work is done, and change is realized. In the Project Economy, project management's development proves its value as a recognized and strategic organizational competence, a subject for training and education, and a career path.
Todd Williams, author of "Rescue the Problem Project," reports that projects used to be centered primarily on physical results: roads, buildings, and pyramids. But now, more projects are focused on the business process. Williams believes team investment and person-to-person communication are as significant as ever before.
Many technological innovations have fostered better communication instead of making project management more impersonal. The future of the project management industry involves the human element with all the communication that goes with it.
Today there are nearly 750,000 certified PMPs as the organization now offers eight unique types of project management credentials, from Agile to risk to program management. There are also over 130 graduate programs that award master's degrees in project management.
Online Project Management MBA
Besides on-the-job experience, an Online Project Management MBA is the best way to fully prepare professionals for a project management career. It will help elevate students to the next level more quickly than those who do not pursue this degree. Some of the nation's best business schools offer an Online MBA Concentration in Project Management, which will appeal to aspiring project managers. You will experience a wealth of knowledge, rigorous curriculum developed by experts in the field, skills development assignments, professional development and networking opportunities, and experiential learning activities.
Benefits of an Online MBA
The world around us is growing in technological advances, virtual connections, and the desire to learn and work online. And, due to the Covid-19 pandemic, many of the ways we once handled things in person have transitioned online. Let's take a look at some benefits an Online MBA has to offer:
Offers flexibility in schedule
Many programs have a 100% online option
It can be completed from home while you continue to work full-time or even when you need to travel
More affordable than many on-campus MBA programs
Increased time management and efficiency as you do not waste time driving to and from campus for class
Expert faculty
Some programs have hybrid options to attend a few in-person classes or weekend residencies
Gain skills and experience in navigating the online world to help in your job or future career positions
It offers many technological advantages like visual software, interactive live lectures, online support services, and audio and video streaming
Many programs do not require a GMAT or GRE score for acceptance
Through a Project Management Online MBA, not only do you increase your knowledge and experience in project management, but you also develop your leadership skills, as well. Let's dive into some more details.
Curriculum
No Project Management Online MBA program will be the same from university to university. Sometimes it is referred to as an Online MBA in Project Management or an Online MBA with a chosen concentration or specialization in Project Management. The number of credits required, types of classes offered, and opportunities available will vary.
Credits
Many online MBA programs will have a base requirement of 30 credit hours. But, when you start adding in electives or specialization courses, the credits requirement can increase. You can typically find a Project Management Online MBA program requiring between 35 and 55 credits for completion. This amount of credits will take a part-time student two to five years, a full-time student two years, and an accelerated student anywhere from 10 to 18 months to complete.
Coursework
As an online MBA student, you will complete up to 30 hours of core coursework in business areas such as marketing, operations management, economics, accounting, finance, business law, international business, leading organizations, and risk management.
When you specialize or concentrate your studies in project management, you will complete coursework and projects regarding these types of topics:
Quantitative Analysis for Decision Making
Strategic Management
Project Communications Management
Management and Organizational Change
Managing Innovation
Global Project Management
Fundamentals of Project Management
Agile Project Management
Skills
Project Managers combine the skills they are naturally inclined to have and the ones they acquire throughout their experiences. An Online MBA degree in Project Management can nurture and teach the skills required to succeed as a project manager. Along with being globally aware, driven, motivated, culturally responsive, and familiar with legal and ethical standards, the necessary skills are:
Technical
Conceptual
Business
Traditional Project Management
Agile Project Management
Leadership
Time Management
People Management
Interpersonal
Innovative
Collaboration
Communication
Analytical
Critical
Decision-Making
Problem-Solving
Professional Development
As a Project Management Online MBA student, you will come across many professional development opportunities that are both required and optional. Make time for and take advantage of every opportunity you can fit into your schedule while you have the chance. Some examples include:
Capstone Projects are an end-of-the-program course where you work with a team and sometimes collaborate with actual companies to complete a real-world project.
Internships provide incredible experiential learning opportunities in the professional world, working with a project management company or in a project management role.
Study Abroad is an immersive international trip to gain global awareness and perspective on how global project management is conducted.
Student Organizations provide leadership, volunteer, and networking opportunities.
Project Management Certifications give you extra expertise in specific areas. Some programs offer courses that qualify you for particular certifications, or you can pursue them independently.

The Project Management Institute offers Project Management Certifications and Agile Certifications for every level of your career.
Certifications include:

Project Management Professional
Certified Associate in Project Management
PMI Professional in Business Analysis
Program Management Professional
PMI Risk Management Professional
How Do I Decide on the Right Project Management Online MBA?
Here is the first colossal decision you will make as a project manager: which Project Management Online MBA is perfect for you? How on earth will you decide? That's where we come in, providing some guidance in this endeavor. As the number of universities developing and offering highly reputable online MBA programs is significantly increasing, the process of choosing a program can be overwhelming. Here are some tips for you:
Take a deep breath.
See if your schedule and desire allow for the following:

A full-time or part-time program
100% online or a hybrid format

Search through some of the top Project Management Online MBA programs.
Make a list of the ones that stand out to you.
Look for regionally accredited universities or colleges. Achieving accreditation proves the institution is of high quality.
Look for accredited business schools.
Narrow it down to the top 20 programs you can afford and look for scholarship opportunities.
Look at the specifics of what each Project Management Online MBA program teaches, and make sure it includes:

Multiple aspects of business are essential to project managers, like accounting, strategy, finance, operations, and human resources.
A broad curriculum, general management principles, well-roundedness, critical thinking, and technical business disciplines, according to Jonathan Friedman, CEO of TrueNxus, who received his MBA from the University of Chicago's Booth School of Business.
Different project management methodologies, like Lean, Agile, and Waterfall.
Exposure to real-world business projects.
Plenty of professional development opportunities.
---
The Best Online Project Management MBA Programs
The following MBA programs are fully online and AACSB accredited. Schools are listed in alphabetical order.
Chico State offers a highly respected fully online MBA with a specialization in Project Management. The program can be completed in just under two years. Students have the option of starting the program in the fall or the spring.
Completing an MBA at Central Michigan University is a wise choice. Those interested in enhancing organizational, time management, analytical thinking, and communication skills should consider the Project Management specialization.
Colorado State University offers one of the top online MBA program in Colorado. There are multiple start dates each year, ensuring considerable flexibility. Students can add a fully online graduate certificate in IT Project Management.
Offering one of the top fully online MBA programs in North Carolina, East Carolina is a fantastic option for students looking for a flexible graduate business degree. There is a fully online standalone graduate certificate in Project Management students can add to maximize their career potential.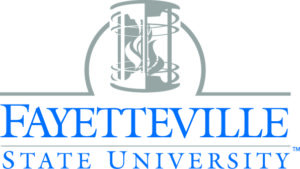 Fayetteville State University is a great value for students looking for an affordable online MBA of high quality. Students can complete an online Project Management focused MBA in just 39 credit hours.
Students pressed for time should consider Lamar University's exceptional online MBA program. Students can zoom through the 30-credit MBA in a year! The school has many MBA specializations, including Construction Project Management.
Lawrence Technological University offers a fully online MBA that can be finished in as few as two years. Students striving to grow in their ability to navigate complex operational systems while assuring quality results should consider adding the online Project Management concentration.
One of Louisiana's finest MBA programs is found at LSU Shreveport! Students can complete the program exclusively online in as few as ten months. The school offers a variety of concentrations, including Project Management.
Mississippi State University offers a general MBA and an MBA with a concentration in Project Management both at their Starkville campus and entirely online. Students can begin this 30-hour program in the fall, spring, or summer.
Nearly half of Missouri State University's students are engaged in online education! The school offers a notable 100% online MBA program where students have the option of weaving in a graduate certificate in many subjects, including project management.
With a rich history in shaping technologically-minded leaders, Missouri University of Science and Technology offers a robust online MBA program. Students have the option of weaving a graduate certificate in Business Project Management.
Housed in the Feliciano School of Business, Montclair State University's online MBA enhances business leaders' ability to grow and excel in the ever-changing market. Project Management is one of six concentrations students can pursue while accomplishing this fully online degree.
Students can complete Ohio University's 35-credit MBA exclusively online. Those who want to amplify their capacity to traverse complex systems as business leaders should consider pursuing a Project Management concentration.
Old Dominion offers an accelerated online MBA. Students who want to emphasize Project Management can either incorporate the field into the MBA as a concentration or add a graduate certificate to the degree.
When considering pursuing an MBA with a certificate in Project Management from Robert Morris University, three words come to mind: flexibility, quality, and coaching. This 30-credit program is offered 100% online with asynchronous classes.
The online MBA degree at Southeastern Oklahoma State University was built with affordability and accessibility in mind. Students can complete the degree with a concentration in Project Management in as few as 12 months.
Southern Illinois University Edwardsville offers an accelerated online MBA with a specialization in Project Management. The program emphasizes real-world experiences. Be ready to hone your skills and take your potential to the max!
Stevens Institute of Technology proudly shapes business professionals into analytical, forward-thinking leaders. The school offers New Jersey's top online MBA. Project Management is one of the six specializations the Stevens MBA offers.
Though The Citadel is a top college for military veterans, the school offers degrees to anybody looking for a distinguished education. The online MBA offers students an opportunity to include a graduate certificate in Technical Project Management.
University of Colorado Colorado Springs, was one of the first online MBA programs to qualify for the prestigious AACSB accreditation. Students can customize this 100% online program to specialize in Project Management.
With extreme accessibility in mind, the online MBA at the University of Hartford has rolling admission and three start dates per year. Students with the Project Management specialization are equipped to become agile, adaptable, and effective leaders.
The University of Houston-Downtown offers an affordable online MBA of inordinate quality. Students interested in careers in project management, risk management, and change management should consider a concentration in Project Management & Process Improvement.
If you are busy and need to quickly pursue an MBA without breaking the bank, consider the online program at the University of Louisiana at Lafayette. This 100% online degree offers a noteworthy Project Management concentration.
The fully online MBA at the University of New Mexico has a highly diverse and well-rounded student body. Students can pursue a concentration in areas like Project Management and finish the program within 16 months.
Student choice is a top priority in the University of North Alabama's online MBA program. There are five start dates and nine concentrations in this top-ranked program, including Project Management.
The University of South Carolina, Aiken, has an affordable online MBA program that can be completed in as few as 12 months. The Project Management specialization will assuredly prepare students to thrive as business leaders in today's marketplace.
The online MBA from the University of Southern Indiana is a phenomenal program for students with a tight budget and a limited time frame. Students pursuing concentrations such as Project Management can finish in less than a year.
The University of Wisconsin-Whitewater is considered to be the top online MBA program in Wisconsin. Students can either include an emphasis in Project Management or add a couple of classes and pursue a graduate certificate in the field.
Considered one of the first engineering and technology universities in the United States, Worcester Polytechnic Institute offers a fully online tech-focused MBA. The Project Management concentration is a wonderful option for those longing to advance their careers in business, technology, and engineering.
---
How Do I Apply for a Project Management Online MBA?
Applying for an online MBA has never been easier. With so many programs seeing the value of online education, many b-schools have streamlined the application process to allow their applicants to begin and keep track of their applications in a virtual file. A glance at most highly accredited programs reveals an application tab with information on how a potential business student can request information and begin filling out their needed paperwork.
A phone number or chat option is usually given if a simple step-by-step process to complete an online application is not featured on a business school's website. Often, candidates can click on a link to create their user account to begin the application process. Once students have completed the admissions requirements and submitted their application, they can save and resume their application process as they gather the required materials.
What Types of Jobs does an Online Project Management MBA Prepare Me For?
It is widely acknowledged that a working knowledge of project management provides value to people within various roles in a vast range of endeavors. The benefits of project management skills help young students working on science projects realize success. They aid a corporate executive in settling employee disputes. These skills allow nurses to streamline shift schedules to improve patient response times in their sector. They can also help IT professionals deliver innovative software in less time or aid government agencies in improving their services more economically.
In layman's terms, project management is about making things happen. It is a set of tools and methodologies that helps create value more efficiently. Therefore, any delivery can be set up as a project, which requires a project manager to oversee it, regardless of the industry. This degree prepares students to work in corporations, non-profit organizations, private companies, and government agencies. Whether your interests lie in construction, IT development, healthcare, engineering, manufacturing, food service, music, hospitality, government, entertainment, or any industry, there is a project management job for you.
Salary
PayScale reports an average of $84,000 a year as the annual base salary and a high overall job satisfaction score for those who hold project management jobs with an MBA degree. With a constant need for projects across every industry, Project Management Online MBA students can rest assured that the demand for project managers will not slow down anytime soon and most likely will continue to increase. Take a look at a list of prominent project management jobs and their average annual salaries reported by PayScale:
Senior Project Manager, IT – $111,224
Director of Operations – $91,208
Project Manager, IT – $89,257
Project Manager, General – $81,884
Project Manager, Operations – $81,883
Project Engineer – $81,776
Operations Manager – $77,467
A few other job options include:
Project Risk Manager
Project Cost Estimator
Project Procurement Manager
Project Quality Manager
Executive Officer
Action Plans
So, you are serious about an Online MBA in Project Management. You have researched the field of project management and how this degree can get you working in this career. Now it is time to consider what will get you closer to finding the right business school and beginning the application process. When planning to become a graduate student, here are three things to consider to ensure your online MBA experience will be everything you need it to be.
Understand and Plan for Required Time Commitments
Often the time commitment of an online MBA isn't clear at the start. A few factors will still reduce your available time:
Many online programs involve an in-person element, typically only a week or two, but potentially even a month on campus may be part of the program's structure.
May need to travel to plan and participate in group projects, especially if you are an international business MBA student.
Students will need to travel to internships or job shadowing opportunities.
Deal With, But Don't Create Time Conflicts
Time management is always essential, but never more than pursuing an MBA, as the workload is substantial. Even if you stay current on homework and assignments while enjoying a reasonable degree of control over life situations, you will sometimes find yourself overwhelmed by the magnitude of the work for which you are responsible.
It is critical to avoid creating time conflicts from the start. If you will be holding down a job while studying, check with work and make sure they are aware of and sensitive to your education. If you choose to begin coursework without letting bosses know, you may end up having trouble managing it all and may find yourself up against a wall in need of time off or reduced hours.
The same rule applies to family commitments. Make sure that those who rely on you are fully aware of the time commitments your program demands. Otherwise, you may struggle with dissatisfaction in the very place you need the most support.
Get Serious About Removing Distractions
Before your first online MBA in project management course begins, it's essential to remove as many distractions as possible from your life. This may mean completing that perpetually unfinished home project, committing to that weekend trip you've promised a loved one, or having a major surgery that's been needed for some time. It's essential to get these things out of the way beforehand, or they could disrupt your schedule and peace of mind.
While you can't always plan for what life throws at you, you can do your best to organize and prioritize your life before starting something as substantial as an online MBA.
You are embarking on an incredibly educational and life-changing journey. The work is hard but rewarding. Stay true to the course, focus on each step towards degree completion, and don't forget to enjoy the ride. We wish you well as you pursue success in project management.
Related Resources:
Top Project Management Podcasts
Best Project Management Jobs
What is an Online MBA Capstone Project?
Guide to Online MBA