Supply chain management deals with the coordination and integration of services and goods. It is also concerned with the financial and information flow among organizations in response to customer demand. An optimal supply chain delivers the right products or services at the
correct quality and cost,
in the right amount,
to the right place, and
at the right time by adding value at every level, from initial source to consumer.
A business school that offers a practical online supply chain management MBA will provide a comprehensive and relevant program. It will be designed by faculty coordinating with members of supply chain management who support and advise the program's design. Business students who learn from faculty bringing decades of work experience in logistics, procurement, and supply chain management are at a clear advantage over their contemporaries lacking these qualifications.
What is the History of Supply Chain Management and the MBA?
For over a century, the history of supply chain management has grown from having an initial focus on improving simple but labor-intensive processes to the modern-day engineering and oversight of highly complex global networks.
The Roots of Supply Chain Management
Both operations research and industrial engineering got their start in logistics. In 1911 Fredrick Taylor wrote The Principles of Scientific Management. Taylor is considered by many as the father of industrial engineering. He focused his early research on improving manual loading processes.
Thirty years later, Operations Research got on the map. This was when scientists revealed the value of analytics in the study of military logistics issues in the 1940s due to World War II's complex requirements. Industrial Engineering and Operations Research have maintained separate identities over the years. Nevertheless, many of their most substantial successes have occurred when utilized in an integrated framework to address logistics and supply chain issues. Increasingly this was referred to by industry practitioners as "Supply Chain Engineering."
The Early Years of Supply Chain Management
In the 1940s and 1950s, logistics research focused on using mechanization to improve the labor-intensive processes of handling material. It sought to optimize shipping and storage space using racks, pallets, pallet lifts, and better warehouse design and layout. During this time, the "unit load" concept joined the warehousing vernacular, and the use of pallets became widespread.
By the mid-1950s, the idea was extended to transportation management with intermodal containers and making ships, trains, and trucks able to handle the containers. This development would set the stage for the globalization of the supply chain that was to come later in history. Although the terms "materials handling" and "warehousing" were used to describe many of these advancements, these developments could be considered as fundamental examples of industrial engineering rather than as a discipline of its own.
By the 1960s, the trend of shifting more time-dependent freight transport to truck rather than railway had been developed. This led to the combination of freight transportation, warehousing, and material handling, which was known as "Physical Distribution." The Council of Physical Distribution Management was formed in the early 60s. They focused industry attention on goods distribution and quickly became the leading entity in the field. Education and academic research followed the trend to satisfy the budding industry and in recognition of the needs in this area.
A Paradigm Change
Business gained much wider recognition in both academia and industry due mainly to the paradigm change that happened during the 1960s and 1970s concerning the development and application of computers. Before this time, all transactions and record-keeping were performed manually. The computerization of this information opened the door to an opportunity for innovations in logistics planning, including randomized storage in warehouses to optimize truck routing and inventory. The growing technologies that researchers had access to up to this point were limited to theoretical models, but they had now become much closer to reality.
There were still many complex research problems to resolve in the transition from theory to practice. By the late 1970s and 1980s, this led to the creation of
the Material Handling Research Center,
the Production and Distribution Research Center, and
the Computational Optimization Center at Georgia Tech.
Each of these centers focused on a unique aspect of what this new computer technology made available.
Logistics Comes of Age in Supply Chain Management
The 1980s marked a new era in logistics within the history of supply chain management. The emergence of smaller personal computers in the early 80s provided drastically improved computer access to planners, and planners enjoyed a new graphical environment. This spawned a flood of new developments in technology, including map-based interfaces and flexible spreadsheets. These enabled substantial improvements in logistics planning and execution.
The Production and Distribution Research Center led the way in combining map interfaces with optimization models for distribution planning and supply chain design. The Material Handling Research Center offered guidance in developing new control technology for product handling automation. The Computational Optimization Center created new large-scale optimization algorithms that found solutions to previously intractable airline scheduling issues. Many of the methodology improvements developed in these centers rapidly began to find their way into commercial technology.
During this period, the most critical trend for logistics was that the field had formed a reputation in the industry for being expensive, essential, and very complex. Organization executives realized they needed to significantly improve the bottom line in this area if they continued to invest in trained professionals using new technology.
The National Council of Physical Distribution Management became the Council of Logistics Management (CLM) in 1985. The name change by the CLM was so it could better reflect the evolving business discipline that included the synergy of inbound, outbound, and reverse flows of services, products, and related materials and data. Before this, "logistics" had been used almost exclusively to describe the support of military operations.
The Technology Revolution Enters into Supply Chain Management
Logistics grew further in the 1990s with the emergence of Enterprise Resource Planning (ERP) systems. These systems were prioritized by the successes enjoyed by Material Requirements Planning systems created in the 1970s and 1980s. Despite some significant issues in getting the ERP systems installed and functional, by 2000, most large organizations used ERP systems.
The result of the change to ERP systems was a dramatic improvement in data availability and accuracy. The ERP software also increased the need for better planning and integration among logistics sectors. The result was the development of Advanced Planning and Scheduling software.
The Globalization of Supply Chain Management
The widespread recognition and usage of the term "supply chain" is due to the globalization of manufacturing since the 1990s, particularly manufacturing in China. Imports from China into the U.S. grew from nearly $45 billion each year in 1995 to over $280 billion per year just eleven years later. Globalization bolstered the need for logistics strategies. This was needed to compensate for the complex networks of multiple entities spanning multiple countries with various control measures.
In recent years there has been an increasing trend of using the term "supply chain management" to refer to strategic issues and "logistics" when referring to tactical and operational matters. The relationship between supply chain management and strategy is reflected in the Council of Logistics Management's altering its name to the Council of Supply Chain Management Professionals fifteen years ago.
An Online MBA in supply chain management addresses the needs present in today's global supply chain. This advanced degree helps students interested in the field learn how the history of supply chain management impacts its future.
Why should I pursue a Online Supply Chain Management MBA?
Finding the right business school requires more than just looking at some rankings or casually selecting one with a reputation for being prestigious. Finding the right program begins by understanding why you would pursue an Online MBA. What doors can the degree open for you in the near and distant future?
Here are some of the most valuable reasons for pursuing an Online MBA with a supply chain management focus:
You are Ready to Focus on Leadership
The vast majority of MBA graduates, and most successful ones, use the credential to build on the knowledge, skills, and experience they already possess. Today, it is common knowledge that very few (if any) employers will recruit a hire to do something she has no experience in doing, based on her having three new letters following her name. But what an MBA can do it give students intentional time to apply leadership and management principles to their business context.
A supply chain management Online MBA will not teach a student about every minutia of a supply chain, but it will tackle
how to lead change within a supply chain framework;
how to understand accounting, finances, and economics that can be used while directing a supply chain;
how to understand the role of statistics and data within businesses and projects; and
how to lead teams better to meet overarching goals.
Top Supply Chain Management Jobs
| | |
| --- | --- |
| Job | Annual Salary |
| Vice President (VP), Supply Chain Management | $166,359 |
| Senior Director, Supply Chain | $157,545 |
| Director, Supply Chain Management | $126,758 |
| Senior Supply Chain Planning Manager | $116,891 |
| Senior Supply Chain Manager | $114,104 |
| Logistics Director | $100,921 |
| Senior Logistics Manager | $91,330 |
| Supply Chain Consultant | $81,377 |
| Supply Chain/Warehouse Process Improvement Manager | $73,312 |
| Supply Chain Intern | $50,980 |
https://www.onlinembacoach.com/careers/best-supply-chain-management-jobs/
You Want to Build a Solid Network of Contacts
Veteran professionals with an MBA under their belt agree that one of the most valuable things they came away from business school with was a substantial contact list. Consider the type of network that will benefit you most. Many of the nation's highly ranked schools have invested heavily in designing diverse courses that generate contacts worldwide. This is a perfect aspect if you are working toward an international business career, like supply chain management.
You are Ready to Develop Your Knowledge and Experience but at an Attractive Cost
An Online MBA in supply chain management can be expensive, but many schools work hard to keep fees relatively low. Furthermore, schools are constantly developing new financing options for international candidates. While Harvard draws on credit unions, the Fuqua School of Business at Duke underwrites loans itself. Some business schools offer low-interest loan programs based on an applicant's future earning potential instead of their financial history. Many also give students up to seven years after graduation to satisfy the debt. Business schools are also famous for providing scholarships and other forms of financial aid.
The Best Online Supply Chain Management MBA Programs
The following Supply Chain Management MBA programs are fully online and hold exceptional AACSB business accreditation. Schools are listed in alphabetical order.
Students obtain practical knowledge and skills in the Alabama A&M MBA program. Students explore relevant business education in subjects such as Accounting, Finance, Marketing, and Management. The basic MBA curriculum prepares students for future professional growth. Aside from the general MBA program, the two areas of focus for students seeking extensive training to pursue future employment prospects in these areas are Logistics and Supply Chain Management (LSM) and Human Resources Management (HR Management).
This fully online MBA in Supply Chain Management will provide students with the skills to help improve output and efficiency. Students will gain confidence in making essential leadership decisions. They learn to design supply chain solutions for sourcing, manufacturing, and shipping products and services domestically and internationally. Earning a Supply Chain Management Online MBA from Arkansas State sets students up for success in a field that is both crucial and rapidly expanding.
Consider Ball State University's MBA focus in logistics and supply chain management. It is a great choice for those wondering how to better manage the movement of goods and services from manufacturers to consumers. In today's increasingly complicated and global economy, the position of the logistician is more critical than ever. This program is ideal for supply chain professionals because of the breadth and depth it provides in project management, quality management, and supply chain management.
Bowling Green State University's online Supply Chain Management MBA program will prepare students to assume vast managerial responsibilities. In this nationally renowned supply chain management program, students learn about the strategic function of supply management. Students explore the interconnections between strategic sourcing, category management, project management, and sustainability. Furthermore, this cutting-edge curriculum allows students to achieve a distinguished BGSU MBA in a flexible online format. It is perfect for busy professionals.
The Online Supply Chain Management MBA at Clayton State University is truly a gem. The College of Business is AACSB accredited, offers an affordable tuition rate, and gives students the option to complete their MBA in 12 short months. Students focusing on supply chain management will gain the hands-on experience and theoretical knowledge necessary to succeed in the dynamic and ever-changing industry. Clayton State MBA students become tomorrow's leaders. Careers in logistics, supply chain management, procurement, or supplier management are within reach with the knowledge gained through this specialization.
The Barney Barnett School of Business and Free Enterprise stands as one of the top business schools in the country with their AACSB accreditation. They offer their flexible Online MBA in an accelerated format, giving students agency in their graduate program. Classes in operations management, supply chain management, and Six Sigma certification training are all part of the Supply Chain Management Online MBA program. The curriculum will prepare students to succeed in this rapidly growing and dynamic industry.
Gain the specialized expertise you need to optimize supply chains in enterprises of any size with a Supply Chain Management MBA from Governors State University. It is offered entirely online and is taught by GSU's world-class, full-time professors.Since the advent of modern communication technologies and the subsequent proliferation of multinational corporations, the need for skilled Supply Chain Managers has only increased. The graduate-level courses in management, operations, and organization prepare professionals for success in today's international markets.
The Duquesne MBA program gives students the choice to study online or in evening classes to complete the curriculum. The Duquesne online supply chain management MBA is STEM designated. STEM MBAs demonstrate students' data-driven business talents. A stackable Certificate in Analytics and Information Management, Finance, or Supply Chain Management can distinguish professionals in the competitive corporate world.
The Marshall University Lewis College of Business offers an Online MBA with a concentration in supply chain management. This MBA prepares students for career success. The curriculum improves management, critical thinking, communication, and problem-solving. MBA students learn the foundational aspects of effective management, but they do not stop there. They apply theory to practice.
The Missouri University of Science & Technology Kummer College of Innovation, Entrepreneurship, and Economic Development offers an Online MBA with a Digital Supply Chain Management Certificate. Today's market demands products and services with clear customer value. This graduate degree will teach students how to define and shape value creation. Students learn about supplier relationships, purchasing, operations and inventories, logistics and transportation, quality management, and information technology.
Robert Morris University's Rockwell School of Business offers an Online MBA with a Supply Chain and Logistics Management certificate. The program is offered in an asynchronous format, allowing for optimal flexibility, but gives students networking opportunities to forge relationships with peers and faculty. The foundational business and management courses are designed for today's global leader. Then students can choose between one of five in-demand certificates, including supply chain and logistics management.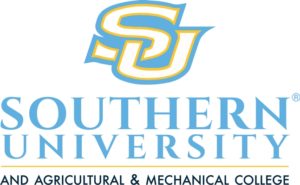 Students at Southern University's College of Business receive a thorough education in business theory and practice. It is AACSB accredited, making it a world-class business school. And it is also the only HBCU MBA in the state of Louisiana. Case studies, real-world business projects, and simulation software are just a few interactive approaches that their world-class faculty will use. Supply chain management is only one of the many areas of study available at SUBR.
Industry leaders in supply chain management have collaborated to establish standards for education and training in the field. As a result of UHD's careful cultivation of their knowledge and expertise, a new and exciting MBA program has been developed. This program will give both graduates and their employers a significant edge in the marketplace.
An online MBA in Operations and Supply Chain Management from the University of Illinois Springfield is a great way to advance your profession. The importance of a well-oiled global supply chain has been visible in recent years by a slew of global challenges and opportunities. This AACSB MBA teaches students how to develop and manage supply chains, focusing on increasing efficiency, quality, and speed. Six Sigma, SPSS, KAIZEN, Lean Management, and Lingo are just some of the methods and programs you'll learn to apply in classes taught by the same faculty members who instruct on campus.
The University of Nebraska Omaha offers a top Online MBA through their College of Business Administration. Beyond the critical business and management courses, students can choose one of ten concentrations. By specializing in Logistics & Supply Chain Management, you can tailor your degree to meet your needs in quality management, process improvement, and sustainability. Materials management, logistics, worldwide sourcing, product development, and strategic supply chain management are all subtopics of this emphasis.
The University of North Carolina at Pembroke's School of Business offers a 100% online MBA. The concentration in Supply Chain Management will teach students how to handle commodities and services from origin to consumption. This AACSB-accredited program covers product/service creation, logistics, operations and materials management, strategic sourcing, information processing systems, distribution, and quality challenges like outsourcing. This top online MBA program, taught by campus teachers, provide students with the skills, connections, and chances to succeed.
The UT Dallas Jindal School of Management offers a top Online MBA. MBA students can specialize in one or two fields or departments. The supply chain concentration was developed in response to the demand for trained professionals skilled in designing, engineering, and managing systems with several interdependent parts. Students learn various engineering and management techniques that prepare them for a career as a project manager on complex initiatives.
The coordination and transportation of resources to facilities and commodities to market is a complex operation. An online Supply Chain Logistics Management MBA from UWF equips students with the analytical and strategic abilities necessary for managing this complex process. Students also learn in-depth about the inner workings of a business and its industry. They become well-rounded leaders in finance, marketing, supply chain, economics, information systems, and more.
The University of Wisconsin-Parkside College of Business, Economics, and Computing offers a top Online MBA program. This prestigious program was created with flexibility, accommodating students who prefer to take classes either entirely online or on campus. The business school worked hard to design a flexible AACSB-accredited program that would allow working professionals to get this advanced business degree. Finance, Data Analytics, Supply Chain Management, Marketing, Global Management, and General Management are the six new specializations in the MBA program.
The Master of Business Administration degree at WPI's Business School can be completed online in two years. This curriculum focuses on business fundamentals and leading at the interface of business, technology, and people. WPI's MBA may be tailored to your specific professional needs thanks to its eighteen areas of concentration, including supply chain management. WPI's rich history as a STEM institution informs the Business School's rigorous and widely acclaimed MBA, which aims to produce leaders in an economy undergoing rapid digital transition.
How Do I Apply for a Supply Chain Management Online MBA?
Are you one of the thousands of students who worked hard in college, gained valuable work experience, and, after assessing your career goals, find yourself prepared to take on the challenges and opportunities of business school?
When you are ready to showcase your skills in a stellar Online MBA application, it's essential first to know the most critical factors to focus on. These factors include GRE or GMAT scores, the applicant's undergraduate GPA, professional experience, and essay answers. Besides test scores and grades, business school admissions representatives emphasize getting to know the applicant as a person.
Here's what MBA applicants need to know about their business school applications and the admissions processes that keep them on track:
Keep Track of Business School Application Deadlines
Filing periods usually range between six to eight months. Most MBA applications are processed in two ways: rolling and in rounds.
Rolling: Business school applications are accepted as they are received by the admissions office.
Rounds: Business schools using rounds divide the filing terms into approximately three timed cycles. Applications are grouped into a round, and they are received and reviewed in relation to others in that round.
Potential business school applicants should be aware of the policy at the Online MBA programs on their list and apply as early as possible.
Research the Importance of Standardized Placement Test Scores
Most MBA programs in the United States require that applicants take the GMAT or GRE placement test. Make sure to determine which test (or tests, if either is acceptable) your preferred schools accept. High test scores won't automatically get you into the school of your choice. But low scores will almost always keep you out. The higher your scores, the better—but a below-average score for one program may be above average at another. If your test scores are below what you were hoping for, consider retaking the GMAT. Business schools generally consider an applicant's most recent score.
Undergraduate Transcripts
Be aware that some business schools are more concerned with your junior and senior year grades than your cumulative GPA. Also, university academic reputation and your course selection difficulty are significant factors in evaluating your transcript. And sometimes, business schools may look closer at your performance in quantitative classes like statistics, calculus, and microeconomics. Admissions reps feel that such grades are good indicators of your projected success in graduate school. If you don't have any undergraduate quantitative courses on your transcripts, consider taking one before applying.
Crafting the Résumé
Your résumé is evaluated to see how you measure up compared to others. On average, business school applicants possess between four and ten years of professional working experience. Saturate your resume with as much information about your achievements as possible. Make sure to highlight group project experience and leadership abilities. Spell out the quantifiable results of all projects, including revenue results, work hours saved, and other metrics. Also, include all community service and other notable volunteer activities.
You May Not Be Much of a Writer, But Essays Matter
A well-crafted MBA essay provides a clear vision of who you are as a person. Your essays must combine to present a compelling and consistent picture of who you are and what you bring to the table. Admissions experts are looking for business students who are well-rounded, engaging, and likely to contribute to the school.
Business school essay topics will run the gamut. They may ask you to describe a personal failure or explain specific ways you plan to bring diversity into the classroom. Bank on being asked to explain why you are pursuing an Online MBA at the particular school.
Interviewing Like a Champ
Business schools use the MBA interview process to determine who candidates are beyond the test scores and grades. Some will offer all candidates interviews. Others reserve them for applicants who make it to the final stages of acceptance. If you get asked for one, schedule it ASAP. Some admissions departments lack the staff and time margin needed to interview all candidates. Avoid having your application decision delayed several months due to your interview getting scheduled late in the filing period.
Those Letters of Recommendation Get Read
Admissions officers want to see recommendation letters supporting and confirming what they're seeing throughout the rest of a candidate's application. Business schools usually request a professional and an academic reference. Seek out former bosses who can speak into your performance on many levels for a professional reference. A specific and personal letter from someone in middle management always trumps an impersonal form letter from a CEO.
The perfect academic reference will be someone who reflects on your performance in an academic environment. Again, it is better to ask a mentor or teacher who knows you well than a well-known professor who needs to be reminded of your name. Share themes and qualities you mentioned in your application with your letter writers. Request they include real-life markers of your performance to illustrate points.
When it comes to communicating with recommendation letter writers, early preparation and clear communication are essential. Make sure to give your recommenders ample time to compose a thoughtful letter. Avoid springing deadlines on them without warning.
How Do I Succeed in a Supply Chain Management Online MBA Program?
Today, supply chain management MBA programs are delivered in the classroom and online through distance learning. Online degrees are excellent options for ambitious professionals seeking to fit an advanced degree into their active lifestyles. Here are a few things MBA students can remember whether they are pursuing a degree in supply chain management in a brick-and-mortar building or online.
Do Your Homework By Interviewing Key Contacts When Considering Business Schools
Invite a business school student or recent graduate to coffee. Get a unique perspective that you may not get from school representatives. After doing this, you might reprioritize your to-do list or list of dream schools. With so many people working full-time as they go to school, it can be encouraging to hear how they accomplish coursework each semester. Connecting with a school's technology department can also save time for internal communication tools before classes start.
Value Flexibility of Learning Within an Online Program
Online terms are typically accelerated and shorter, requiring a more concentrated focus. Some courses are delivered within five to eight-week terms. They can present challenges for weak students in certain areas of business leadership training. Some business school students find that adapting their learning styles after struggling within a course helps them to remain successful within a program.
Time Management Matters
Factors like unique learning styles, optimal classroom environments, and even reading speed affect how long tasks take within MBA degrees in supply chain management. During the admissions process of any given program, it is vital to take the course and program guidelines seriously. By designing a time management plan utilizing helpful resources like course schedules, students can stay on track and use time effectively. Actively working professionals with families often discover that implementing time management plans helps balance school and family time.
Some students can focus their time for coursework to three days a week for approximately three hours each session. They then discover that they still have time in the week to spend time with family or on hobbies. To stay motivated, some students reward themselves with small presents after each term, including quick trips or purchases.
Action Plans
Considering a degree like a supply chain management Online MBA is an excellent idea for your professional future, but it is not a decision to be taken lightly. While this guide has presented you with information about what the degree is, how supply chain management has developed over the years, things to consider during the application process, and ways to remain successful at business school, the next action steps you should consider are essential as they can introduce you to programs available today and motivate you to initiate the application process.
The first step toward a stellar degree in supply chain management is to go online and find programs in your area or within a desired region of the country you want to live in. Online MBAs in supply chain management are game-changers. They allow you to learn from instructors at schools in other states while still affording you the chance to keep your current working position.
Once you find the correct type of program, contact the admissions office and see what kinds of answers they can give you for specific program questions. Business schools often staff admissions experts and career counselors who can help inform and inspire you as you discover the program of your dreams.
Related Resources:
Guide to an Economics Online MBA
Top Online MBA Programs
What are Accelerated Online MBA Programs?
Reasons to Get an Online MBA