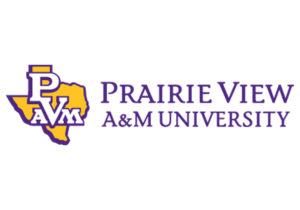 Texas' 2nd oldest public institution of higher education, Prairie View A&M University, serves over 9,000 students annually and is a Historically Black College/University (HBCU). Since 1876, PVAMU has been dedicated to service, excellence, an undeniable educational experience, and is deeply rooted in tradition and culture. Dedicated professors teach 36 bachelor's, 31 master's, including an online MBA, 48 minors, and six doctoral programs. The SACSCOC accredits it.
Business School
The AACSB-accredited College of Business has been going strong since the early 1900s. Offering impactful and relevant research, community outreach, and an integrated approach to instruction through high-quality, comprehensive business courses, the CoB "transforms students into ethical business leaders." The diverse student population develops a productive, entrepreneurial, and growth mindset that carries them into success in the global economy. The CoB values integrity, academic excellence, collegiality, diversity, social responsibility, and partnership.
Programs
A Bachelor's in Business Administration is offered to undergraduate students. They have the option to major in Finance, Management, Accounting, Marketing, or Management Information Systems. Business minors include Finance, Accounting, Personal Financial Planning, Management Information Systems, Real Estate, Business Administration, Economics, Innovation & Entrepreneurship, Marketing, Business Analytics, Human Resource Management, International Business, and Supply Chain Management.
Those interested in a Master's in Accounting can complete the 4+1 Accounting program and earn both a Bachelor's and Master's in Accounting in five years. There is also a stand-alone Master's in Accounting, Master's in Business Administration, Executive MBA, and a Doctorate of Business Administration for graduate students.
Online MBA Requirements
PVAMU's online MBA equips students with the necessary skills and knowledge to lead and succeed in for-profit and not-for-profit enterprises, both as a manager and entrepreneur. It offers affordability, flexibility, and a high-quality curriculum and can be completed entirely online. There are nine core courses and three elective requirements to equal 36-credit hours. The three electives are chosen from various business courses, or students can select a concentration with a set group of courses to fulfill the elective requirements. Concentrations are Finance, Entrepreneurship, Accounting, General Management, and Management Information Systems. Possible additional coursework will need to be completed by those without a background in business.
Courses
Prerequisite courses are in Accounting, Finance, Managerial Communication, Economic Analysis, Business Statistics, and Marketing. Core courses are Managerial Economics, Management Information Systems, Business Analytics & Modeling, Operations Management, Managerial Accounting & Control, Theory of Financial Management, Organizational Behavior, Strategy & Policy, and Marketing Management.
A few examples of courses throughout the different concentrations include Advanced Auditing, Investment Analysis & Management, Application Database Management, Managing Innovation, Funding New Ideas, International Trade & Business, and Entrepreneurship & Innovation.
Application Requirements
Online MBA applicants must first set up an application account for 'General Business Administration' and pay an application fee. Required submissions include official transcripts, three recommendations, and the online application. Supplemental documentation consists of the Graduate Programs Applicant Information Form, a current resume, and an essay explaining your short-term and long-term career goals.
Ranking