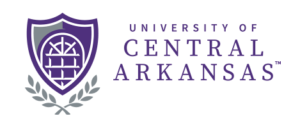 The University of Central Arkansas' award-winning online MBA program provides distance learners with pathways to faster career advancement, entry into new professions, and many exciting and fulfilling opportunities. College of Business graduates leave equipped with the critical thinking skills and technical knowledge to thrive in the business world.
This 30-credit-hour program can be completed in twelve months. Classes are offered online to meet the demands of working adults and in-person during evening hours. This degree can be pursued 100% online for graduate students who do not want to or cannot visit the school's campus.
Business School
The AACSB accredits the UCA College of Business. The AACSB is the premier business education alliance in the world as it provides business education intelligence, quality assurance, and learning and development services to over 1,500 member organizations and over 800 accredited business schools worldwide. The CoB offers undergraduate degrees in accounting, applied data analytics, computer information systems, Cybersecurity Management, economics, finance, general business, and more. Their master's degrees include accounting, data analytics, and an MBA. They also offer technical and graduate certificates.
Online MBA Requirements
The UCA online MBA program offers four specializations to meet the various needs of graduate students. Distance learners who do not wish to select an emphasis may earn a general MBA. Concentrations include Finance, Health Care Administration, Information Management, and International Business.
Core courses within this program include Information Technology for Managers, Accounting for Management Decisions, Financial Decision Making, Marketing Strategy, Strategic Management, Organizational Behavior, and Operations Management.
Distance learners learn the basics of small business finance, bank management, investments, international finance, derivatives, and entrepreneurial finance within the Finance concentration. The Health Care Administration focus has students learning about nutritional services administration, health sciences research, environmental health problems, health promotion interventions, contemporary health problems, and health strategies for multicultural populations. UCA's Information Management concentration focuses on quantitative analytical methods, project management, information security, and business intelligence. The International Business specialization is designed for graduate students interested in studying abroad or seeking careers in the global arena. Students in this online MBA track must complete the MBA program with six credit hours in undergraduate or graduate electives in foreign languages, international business, international culture, and internships. All electives are taken abroad.
Admission Requirements
Program candidates interested in starting the MBA program without taking the GRE or GMAT will discover that the UCA MBA Program offers some exemptions. Applicants holding a terminal degree, a master's degree, or a bachelor's degree in business with a 3.2 or higher GPA (or 3.2 or higher in the last 60 hours) are exempt from the placement test. Candidates with a bachelor's degree with a cumulative 3.2 GPA who have completed the four prerequisite courses needed for admission to the program do not need to take the GMAT or GRE.
UCA encourages students from all backgrounds to pursue an MBA. Applicants with an undergraduate degree with little or no business background must ensure they have completed four prerequisite classes: Principles of Accounting I, Microeconomics, Managing Finance and Capital, and Business Statistics.
Ranking