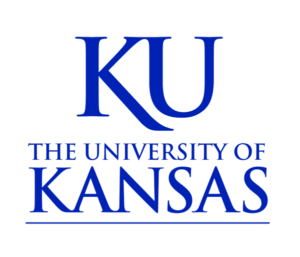 KU has stood as a trusted university for over a century and a half. Online MBA students who study with practitioner experts from the School of Business enjoy the same exemplary education as its on-ground MBA program but with the flexibility of a distance program.
The University of Kansas School of Business consistently ranks among the top online business programs in the U.S. Whether they're interested in advancing with their current company, changing employers, or changing industries, the online MBA from the KU School of Business can help working professionals achieve their career and salary goals.
Business School
The School of Business started in Strong Hall, and just over sixty years ago, it moved into Summerfield Hall. After more than fifty years in the building, KU recognized the need for an improved facility to accommodate the business school's future growth and provide business students with spaces for collaboration and innovation. The school's current state-of-the-art location, Capitol Federal Hall, opened in May 2016. The School of Business currently features eight undergraduate majors, six graduate programs, one co-major, eight minors, and five certificates on KU's Edwards and Lawrence campuses in Leavenworth and online.
Online MBA Requirements
With a curriculum that prepares distance learners for the growing challenges and opportunities of being global leaders, the University of Kansas School of Business online MBA helps graduate students succeed in today's rapidly evolving marketplace. Enrolled students earn the core skills and strategic perspectives they need to thrive in leadership, whatever their chosen industry.
Coursework in this program develops strategic and analytical perspectives MBA students can apply to create quality in any business venture. The 42-credit hour program covers topics in finance, marketing, statistics, business law and ethics, and international business. MBA students then get to choose electives in marketing, finance, and management and leadership before they round out their program with a capstone course.
Upon graduation, professionals are ready to move into management. Many organizations place MBA hires into mid-level positions annually. A KU School of Business online MBA opens doors to every size firm, from startups to Fortune 500 companies.
Admission Requirements
Qualified applicants of the KU School of Business online MBA program must provide multiple resources during the admissions process, including a completed online application, an undergraduate degree from an accredited institution or equivalent (with a 3.0 or higher GPA), and a resume or CV. No GMAT is required for admission as admission experts view applicants holistically at the KU School of Business. The Executive Assessment exam, a feature of the simple admissions process, can be waived for qualified applicants. The business school prefers two years or more of work experience. Other requirements include letters of recommendation, a personal statement, and a $65 application fee ($85 for international students). Provisional admission may be offered to applicants meeting all requirements for admission but have a lesser GPA at the undergraduate level.
Ranking